James B. and wife Dorothy are long time residents of Hillside Community, a manufactured home community in San Bernardino, California. Their home is a family gathering spot for their two sons and grandchildren.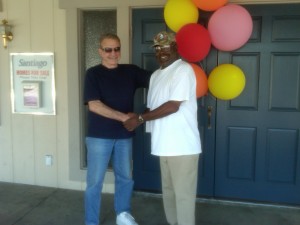 James served in the Army during the Korean Conflict. He was drafted in 1952 and trained for infantry combat at Fort Ord, California. In his Korean tour of duty he often came under fire from the North Koreans.
After receiving an honorable discharge, B. worked for the railroad out of Stockton, CA then did commercial construction in Southern California.
This couple in their mid-seventies welcome the financial relief in rent subsidy through VAHP. It came at a perfect time for them and was an unexpected benefit for the Korean War veteran and his family.