The Veterans Affordable Housing Program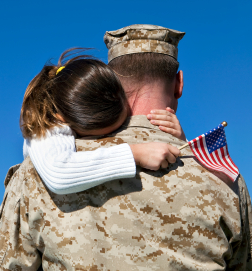 Affordable Community Living (ACL) is a qualified 501(c)(3) charitable organization providing low and moderate income families with quality, affordable housing since 1997 and now offers help to veterans and their families through it's Veterans Assistance Program. The ACL Veterans Assistance Program's distinct mission is to lessen government burdens by providing assistance to veterans through:
Affordable housing to qualified veterans
Rent relief to reduce financial burdens
Handicap ramps, bathroom, kitchen and other improvements to improve the quality of life
This includes but is not limited to;
Assistance in ACL's eight manufactured home communities
Assistance in ACL's 32 affiliated manufactured home communities in the western United States.
Please browse our site or
Contact Us
now, and learn how we can help you.