Defense Secretary Leon Panetta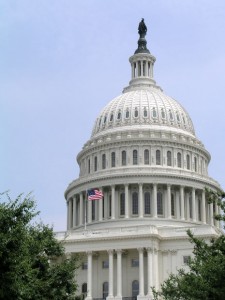 and Joint Chiefs Chairman Gen. Martin Dempsey gave and early view of some of the changes in the fiscal year 2013 defense budget that is on-track to Congress. While military equipment and personnel have been key items on reduction lists, there were a number of important pay and compensation changes that were revealed in the preview of the bill.
Troop Pay Appears to Remain the Same
While the budget is not finalized, in this version servicemen and women will continue to receive pay raises consistent with past rates. Panetta reports that while "Servicemembers will receive their full pay raises in fiscal 2013 and 2014," unfortunately "we will achieve some cost savings by providing more limited pay raises beginning in 2015."
20-Year Retirement Plan
Panetta believes that Congress needs to create a "commission with the authority to conduct a comprehensive review of military retirement," and hopes that current troops will be encompassed by a clause which preserves their existing benefits.
TRICARE Fees Increase
Panetta believes that the value of health care has outpaced inflation, and that to combat the health care costs to the government that they will be increasing TRICARE feeds, deductibles, and co-pays for past servicememebers. While he believes that the service will still be much less expensive than private-sector offerings, he argues that TRICARE impacts the federal budget too much to ignore. This change is expected to be a hot-topic among lawmakers during the current election year.
At present time there have been no updates regarding the full-retirement benefits of Congress members.
Veterans are in desperate need of help, and the Veterans Affordable Housing Program is dedicated to helping low and moderate income, disabled, or transitioning veterans and their families find affordable housing in California, Arizona, Nevada, and Washington. We can help you by providing rent relief, down payment assistance, reduced-cost housing and more. Please contact us if you, or somebody you know is a veteran and is in need of housing assistance.
---
Helping Veterans with the Veterans Affordable Housing Program…
Affordable Community Living is a qualified 501(c)(3) charitable organization providing low and moderate income families with quality, affordable housing since 1997 and now offers help to veterans and their families through it's Veterans Assistance Program.
Learn more about our mission and how we aim to help America's heroes.