Free

veterans lunch,

Thank you

for your service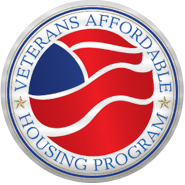 Our purpose is to express thanks and appreciation to those who have served.

The Veterans Affordable Housing Program is excited to invite you to a series of lunches and job fairs designed to help veterans and their families improve their circumstances through better housing and better jobs... and enjoy the support of people who care.

The events will take place at two locations, one in the Inland Empire and one in Washington state,. There will be companies there who are looking to hire veterans, help with job search tips and tools, provide information about potential jobs and veteran-friendly employers.

If you want to improve your housing or living accommodations, you can learn how easy it is for you to do that at very reasonable monthly payments and own your own home at one of the many communities through the Veterans Affordable Housing Program...

To learn more, click on the "More Information" tab below.