Recent developments in a lawsuit launched in 2006 were unsealed by a federal court in Atlanta shows that a variety of banking organizations and mortgage groups have been defrauding veterans and taxpayers with a scheme to cover-up illegal fees, resulting in loses of hundreds of millions of dollars. The lawsuit claims that veterans which applied for home loans that are guaranteed by the Department of Veterans Affairs were overcharged by the banks.
Regulations allow for taxes and fees in helping veterans get homes, but the lawsuit shows that these organizations added extra "title examination" or "title search" fees, and the complaint shows that veterans were further burdened by "excessive and illegal fees at closing."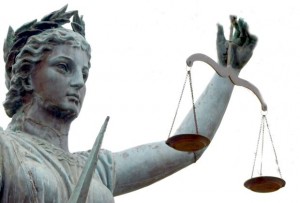 Banks such as Wells Fargo, JPMorgan Chase & Co. and Bank of America are all defendants in the case, and have all denied to comment on the lawsuit. Information from the case shows that over 90 percent of the 1.2 million loans processed for veterans contained the illegal fees, and the fraud has burdened not only veterans but the American taxpayers who assist them as well. "This is a massive fraud on the American taxpayers and American veterans," says attorney James E. Butler Jr. "Knowing they weren't allowed to charge the fees, the banks and mortgage companies inflated allowable charges to hide these illegal fees without telling the veterans who were the borrowers or the VA they were doing so."
Veterans in need of affordable housing in California and other areas can seek assistance through the Veterans Affordable Housing Program, which provides many services such as homes for veterans, down-payment assistance, rent-relief, and more.
---
Helping Veterans with the Veterans Affordable Housing Program…
Affordable Community Living is a qualified 501(c)(3) charitable organization providing low and moderate income families with quality, affordable housing since 1997 and now offers help to veterans and their families through it's Veterans Assistance Program.
Learn more about our mission and how we aim to help America's heroes.