Memorial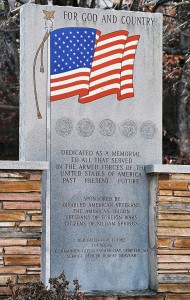 Day is a day to remember the sacrifices of the men and women of the armed services. Originally created to commemorate fallen Union soldiers in the American Civil War, Memorial Day now honors all Americans who have died in all wars. Although most modern Americans celebrate with shopping, entertainment, and barbecues, take this opportunity to remember the sacrifices of our heroes to defend the freedoms we enjoy.
The Veterans Affordable Housing Program works to help veterans year-round, and we want to help you have a home. While many veterans are facing delays with the Department of Veterans Affairs and may feel abandoned, they are not alone. The Veterans Affordable Housing Program was created to help vets in times of need, and is dedicated to helping low and moderate income, disabled, or transitioning veterans and their families find affordable housing in California, Arizona, Nevada, and Washington. We can help you by providing rent relief, down payment assistance, reduced-cost housing, subsidies, and more. Please contact us if you, or somebody you know, is a veteran and is in need of housing assistance.
---
Helping Veterans with the Veterans Affordable Housing Program…
Affordable Community Living is a qualified 501(c)(3) charitable organization providing low and moderate income families with quality, affordable housing since 1997 and now offers help to veterans and their families through it's Veterans Assistance Program.
Learn more about our mission and how we aim to help America's heroes.