Due to congress delaying a bill which would allow the Department of Veterans Affairs to lower rates on home loans, many veterans are now facing higher costs and delays in closing loans to gain access to new homes. The VA declined to give additional details, but bank owners such as Scott Thigpen is afraid of being forced to "…pull the rug out from under a veteran trying to close on their home and tell them to cancel the moving truck and extend their stay in the base hotel."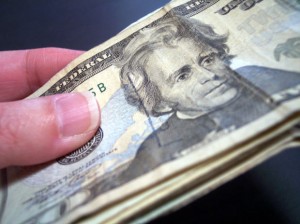 This delay is the latest in a series of governmental missteps in handling the housing situation for veterans. As many veterans are returning from the wars in the middle east, or are being forced to reconsider their housing situation due to budget cuts in military pensions, the need for assistance is rising daily. Many veterans turn to charitable organizations, but the number of such groups which can help veterans with the most basic of needs such as housing are limited. The Veterans Affordable Housing Program is a program created to help where the government and state can not, and provide quality housing to veterans and their families. By providing rent subsidies, rent relief, down payment assistance, and more, the program helps veterans secure a home.
---
Helping Veterans with the Veterans Affordable Housing Program…
Affordable Community Living is a qualified 501(c)(3) charitable organization providing low and moderate income families with quality, affordable housing since 1997 and now offers help to veterans and their families through it's Veterans Assistance Program.
Learn more about our mission and how we aim to help America's heroes.