Reports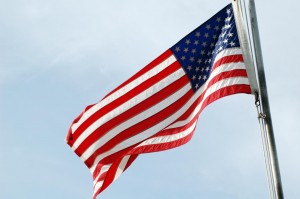 from the Bureau of Labor Statistics have revealed that the unemployment rate for veterans dropped to around 6 percent in October, representing the lowest it has been in four years. Veteran unemployment has been dropping over the past year, despite a slight month-over-month increase for Iraq and Afghanistan veterans in September. Recent veterans from the middle eastern conflicts are at approximately 10 percent, which is above the national 8 percent unemployment.
The overall veteran unemployment rate of 6 percent still represents 700,000 veterans that are out of work. Despite this grim figure, it is still a vast improvement over 2011.
While a major theme in the upcoming elections has been jobs and jobs creation, veterans have remained out of the spotlight, despite increasing numbers of young veterans from Afghanistan and Iraq.
If you are a veteran and still facing problems with employment, The Veterans Affordable Housing Program is ready to help you find a home now. The Veterans Affordable Housing Program was created to help vets in times of need, and is dedicated to helping low and moderate income, disabled, or transitioning veterans and their families find affordable housing in California, Arizona, Nevada, and Washington. We can help you by providing rent relief, down payment assistance, reduced-cost housing, subsidies, and more. Please contact us if you, or somebody you know, is a veteran and is in need of housing assistance.
---
Helping Veterans with the Veterans Affordable Housing Program…
Affordable Community Living is a qualified 501(c)(3) charitable organization providing low and moderate income families with quality, affordable housing since 1997 and now offers help to veterans and their families through it's Veterans Assistance Program.
Learn more about our mission and how we aim to help America's heroes.