The Veterans Affordable Housing Program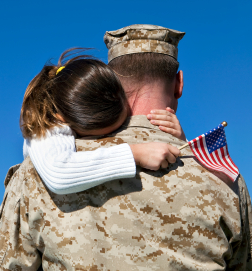 American Veterans Assistance Group (AVAG) is a qualified 501(c)(3) charitable organization providing low and moderate income families with quality, affordable housing since 1997 and now offers help to veterans and their families through it's Veterans Assistance Program. This is NOT a government program.
AFFORDABLE HOME PURCHASE PROGRAM - Affordable manufactured housing for veterans and their families.
DOWN PAYMENT ASSISTANCE - Qualified veterans will receive down payment assistance grant funds with a minimum down payment to purchase a new or used manufactured home when using ACL and/or Santiago Communities, Inc. financing in any of AVAG's 32 affiliated manufactured home communities in the western United States.
MOVE-IN SUBSIDIES - Qualified veterans will be provided move-in rent subsidy grant funds to lower their rent cost during the first 1-3 years after purchasing their home.
FINANCING OPTIONS – Flexible financing options give qualified veterans the opportunity to purchase a home and re-establish their good credit at the same time.
HANDICAP ASSISTANCE – Grant funds are also available to disabled veterans needing handicap wheelchair ramps, wheel chair lifts, handicap access in bathrooms, kitchens and other modifications and improvements for interior and exterior of homes.
Please browse our site or
Contact Us
now, and learn how we can help you.