"Health care, retirement and benefits for the military are all potential targets for cuts as the nation struggles to rein in spending, the top U.S. military officer told anxious troops on two warfronts.
Adm. Mike Mullen, chairman of the Joint Chiefs of Staff, said that while the costs of the wars in Iraq and Afghanistan are going down as U.S. forces withdraw over the next few years, the latest debt agreement will demand defense cuts. Nothing is off the table, he said."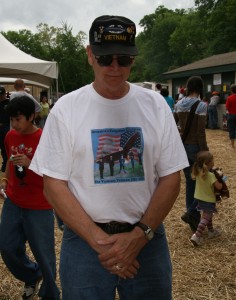 As the government seeks to cut costs, they are threatening to cut off support to those who have given the most to protect and serve the country. Officials looking for programs to cut costs are eyeing those which affect the most vulnerable of targets: our veterans. The U.S. Department of Veterans Affairs (VA) states that about one-third of the adult homeless population in America are veterans. America's homeless veterans have served in World War II, the Korean War, Cold War, Vietnam War, Grenada, Panama, Lebanon, Afghanistan and Iraq (OEF/OIF), and the military's anti-drug cultivation efforts in South America. Nearly half of homeless veterans served during the Vietnam era. Two-thirds served our country for at least three years, and one-third were stationed in a war zone.
Despite so many of our veterans already homeless, this number can be expected to rise sharply with threats of government cutbacks. As health care costs rise and retirement payments lessen, many existing veterans may find it harder to pay their rent, and face homelessness. Troops returning from the wars in the middle-east are returning to a troubled economy, with a rapidly rising unemployment rate.
---
Helping Veterans with the Veterans Affordable Housing Program…
Affordable Community Living is a qualified 501(c)(3) charitable organization providing low and moderate income families with quality, affordable housing since 1997 and now offers help to veterans and their families through it's Veterans Assistance Program.
Learn more about our mission and how we aim to help America's heroes.