CNN reports that 400 acres of land set aside for veterans housing is unused in Los Angeles, and that 8,000 homeless veterans are being denied entry by the government. The property was donated in 1888 to "establish, construct and permanently maintain" a housing campus for American veterans, and for almost a hundred years a small city served that purpose. However, near the time of the Vietnam War, the veterans were evicted from the land by the Department of Veterans Affairs, and the land was deemed off limits.
Despite the protests of Carolina Barrie, a living descendant of the woman who donated the land to the government to be used as a housing program, the campus remains unused for veterans, and rather has been leased for-profit to corporations and businesses such as golf courses and athletic courts for wealthy private schools. A lawyer with the American Civil Liberties Union, Mark Rosenbaum, has initiated a class-action lawsuit against the VA to get the land back.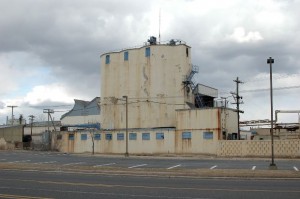 Recent VA reports show over 107,000 veterans can be homeless in a night, and that up to 45% of homeless veterans can have mental illnesses, or up to 70% are victims of substance abuse. Senator Dianne Feinstein – DEM of California says she is distressed by the homeless veteran situation in Los Angeles, and has gone on record stating that "updated and new facilities are needed at the West LA VA ." She goes on to later say that she will ensure that Congress works to make the land accessible to veterans, and to improve the campus with housing programs and renovations.
Lawyers for the Department of Veterans Affairs are seeking to get the case dismissed, but Dr. Dean Norman, who is the chief of staff at Los Angeles' VA health care system believes that "…we have the resources with the community to end homelessness for veterans in Los Angeles."
The Veterans Affordable Housing Program offers low income housing to veterans in California, Arizona, Washington, and Nevada. The program seeks to provide affordable housing for veterans, and by offering a variety of services such as homes for veterans, down-payment assistance, rent-relief, and more, it is able to assist veterans at all levels of need.
---
Helping Veterans with the Veterans Affordable Housing Program…
Affordable Community Living is a qualified 501(c)(3) charitable organization providing low and moderate income families with quality, affordable housing since 1997 and now offers help to veterans and their families through it's Veterans Assistance Program.
Learn more about our mission and how we aim to help America's heroes.