SCOTT GERBER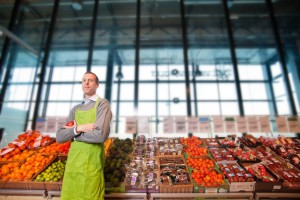 of TIME Magazine knows about the current employment woes of the country, and more importantly the vast numbers of unemployed veterans. While we are currently experiencing large numbers of unemployed and homeless veterans, the massive force reductions following our diminishing role in the middle-east conflicts will cause this number to inflate over the next two years. There have been some efforts by government to help veterans find new jobs, but most of their efforts have revolved around improving resumes or job interview performance. These programs fail to target the key problems that veterans face, such as a job market which is shrinking that fits many of the qualifications of servicemembers.
Scott argues that because of these problems, we should be helping veterans create jobs and not seek them. America has a long history of veterans as entrepreneurs. Reports indicate that in 2002 as many as three million veterans owned part or all of a business, and over eight hundred thousand of these businesses had employees. The census report indicated that 14.5% of Americans who own business interests were veterans, while lower than 10% of the entire population of veterans. Chris Hale, the president of the National Veteran-Owned Business Association, states that as many as one in seven veterans owns a business.
The current state of employment for veterans is unacceptable, and Scott doesn't think that fixing resumes and hosting job fairs are the way to fix the problem. He believes that by helping the natural strengths of veterans such as leadership and performance under pressure, that we can help to fix the unemployment problem plaguing out servicemen and women. Scott thinks that a great way to get started would be a compliment to the GI Bill, but this time as a "GI Franchise Bill." As the GI Bill helps veterans go to college and compete in the modern job market, this Franchise Bill would help veterans procure funds to create their own business or purchase an existing one. It would relocate funds from their existing GI Bill away from furthering their education and into business ownership.
While we can only hope that this idea spreads and flourishes, veterans are in desperate need of help right now, and the Veterans Affordable Housing Program is dedicated to helping low and moderate income, disabled, or transitioning veterans and their families find affordable housing in California, Arizona, Nevada, and Washington. We can help you by providing rent relief, down payment assistance, reduced-cost housing, subsidies, and more. Please contact us if you, or somebody you know is a veteran and is in need of housing assistance.
---
Helping Veterans with the Veterans Affordable Housing Program…
Affordable Community Living is a qualified 501(c)(3) charitable organization providing low and moderate income families with quality, affordable housing since 1997 and now offers help to veterans and their families through it's Veterans Assistance Program.
Learn more about our mission and how we aim to help America's heroes.