California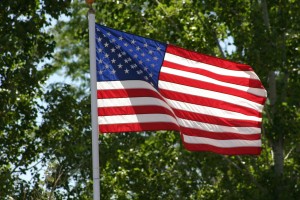 lawmakers recently cut 7 million dollars from a veterans home program, delaying the debut of over 450 new homes for veterans until 2014. After the measure, a mile-long rally of veterans drove though Fresno to protest, pushing for the governor to to include funds in the 2012-2013 budget for the homes project. As of Tuesday night a state Senate budget comittee pushed to partially open the homes, which are now standing vacant.
The veterans homes project has already seen over 140 million dollars of progress from state funding, but similar to the Los Angeles veterans compound the homes are empty, and instead guarded around-the-clock by security paid for by taxpayer dollars. Assembly member Linda Halderman who is pushing to open the homes stated Wednesday that "it is inexcusable that they should stand empty because the state won't keep its promise to the men and women who have served this country."
Estimates from officials involved in the project say that if the funds were available veterans in the Fresno area could be admitted in as little as six months. The governor's staff says that at present time it is unclear if the governor will deny the measure and remove funds again.
The Veterans Affordable Housing Program is ready to help veterans find a home now. While many veterans are facing delays with the Department of Veterans Affairs or government programs and may feel abandoned, they are not alone. The Veterans Affordable Housing Program was created to help vets in times of need, and is dedicated to helping low and moderate income, disabled, or transitioning veterans and their families find affordable housing in California, Arizona, Nevada, and Washington. We can help you by providing rent relief, down payment assistance, reduced-cost housing, subsidies, and more. Please contact us if you, or somebody you know, is a veteran and is in need of housing assistance.
---
Helping Veterans with the Veterans Affordable Housing Program…
Affordable Community Living is a qualified 501(c)(3) charitable organization providing low and moderate income families with quality, affordable housing since 1997 and now offers help to veterans and their families through it's Veterans Assistance Program.
Learn more about our mission and how we aim to help America's heroes.